Awards and Recognition
Of course, we think we're a pretty great hotline provider, but don't take our word for it. As further evidence:
We have received favorable press coverage, including in the prestigious Journal of Accountancy.
Our Insights on best practices for employee hotlines have been published by InsideCounsel Magazine.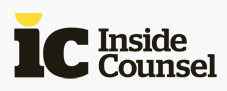 We were recognized in 2018 as an "IDC Innovator" by the international consultancy International Data Corporation.
We received an honorable mention in Accounting Today's Top New Products 2012 competition for our hotline services.
We are an accredited member of the Better Business Bureau with an A+ rating.
Accounting firms are known for being skeptical, cautious, and analytical. CPA firms across the United States have licensed our hotline service for the benefit of their clients.
Most importantly, organizations internationally, large and small, trust us as their hotline provider to protect their assets, employees, clients, and reputation.